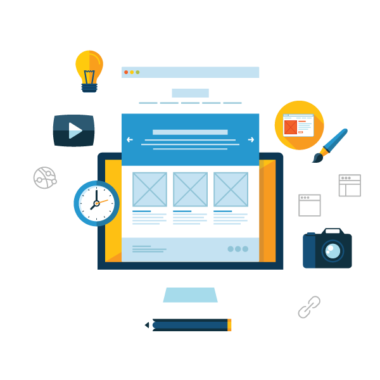 Company Profiles
Whether it's an "About Us" page or a one-pager for a sales presentation, your company profile should position your brand in the best light.
Your customers will not give you a second chance to make a first impression
In today's digital world, first impressions are crucial. Having a well-written company profile will help brand your services and give clients the information they need to make a purchasing decision. Our writers will capture the magic of your company by highlighting your brand's attributes.
Every writing project has its own special parameters and goals. Our approach to great projects begins with a time-tested process that achieves the goals desired.
Tell us about your project
Let us help you get your company profile written!
Put your best face forward. Your company profile should be polished, crisp, and ready to impress! Ready to get started?
"Endrea was great! We are extremely pleased with her communication and writing skills. We got just what we needed. Her turnaround time was excellent!" "Excellent and thorough. Will use again." "Endrea did excellent work! We are very happy with the result...exceeded requirements and expectations. Keep up the good work. Will use again."