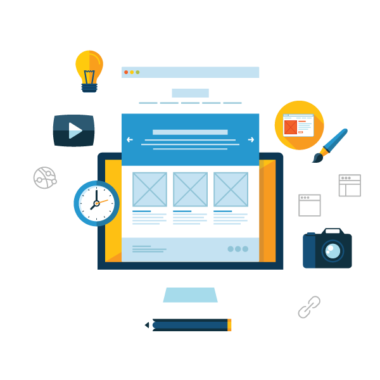 Company Bios
Whether it's an "About Us" page or a one-pager for a sales presentation, your company bio should position your brand in the best light.
Your customers will not give you a second chance to make a first impression
In today's digital world, first impressions are crucial. Having a well-written company bio will help brand your services and give clients the information they need to make a purchasing decision. Our writers will capture the magic of your company by highlighting your brand's attributes.
We have several options:
Company Bio: These are profiles describing a business or organization, perfect for the "About Us" page of a company website, a brochure, presentation, or any other marketing materials. They are usually 250-300 words and require a short phone interview. Price: $225
Entrepreneur Package: The company bio is crucial to your brand identity and is supported in telling your story through a professional bio. Whether you are a start-up or well established organization, we offer the Entrepreneur Package as a crucial tool to move your organization forward. The package contains a company bio (250-300 words), personal long bio (300-400 words) and short bio (150-200 words). This truly allows a leader and entrepreneur the ability to align the messaging you want to impart to customers and clients. Package Price: $489
Learn more about our Entrepreneur Package in our short video!
Every writing project has its own special parameters and goals. Our approach to great projects begins with a time-tested process that achieves the goals desired.
Tell us about your project
Let us help you get your company bio written!
Put your best face forward. Your company bio should be polished, crisp, and ready to impress! Ready to get started?
"Thank you so much for this outstanding profile. It is beyond perfect. I will surely come to you next time I need help with writing about myself!" Bielca A.
IT professional
"This was such a streamlined experience. You delivered the goods in the timeframe you quoted; that's everything in life! Thanks again. We won't hesitate to recommend your services in the future." Maria L.
Co-Founder, MoonDawgy Restaurant
"Thank you very much, I'll be sure to recommend you." Dirk Z.
General Manager, Country Club