FAQs
Here are some frequently asked questions about our professional bio writing services.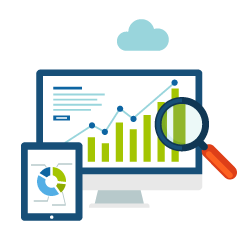 What information do you need to write my bio?
Anything you have that is information about you, such as a resume, links to company websites, a LinkedIn profile, but only if you have it. We will get most of the information we need from you when we interview you.
What is the interview process?
It will be a casual conversation. The client will call our conference line at the predetermined time, and one of our writers will be waiting for you. All our writers on staff are friendly and helpful, and yes, you can ask them questions during the interview. We will ask specific questions; just answer them honestly.
What type of questions do you ask?
We ask simple questions on topics you might get asked at a networking event, such as:
What is your job description?
When did you first start in your industry?
We also ask where the bio is going to be published (i.e., for a personal website, company website, marketing materials, or book cover).
Why do I need to interview? Can't you just send me the questions on a document, and I will answer them?
Our staff has found that engaging with our clients through interviews is a win-win.
We get your essence and can write your bio as someone who has met you.
You, as the client, will feel comfortable having engaged with us and be confident in your choice to go with WWB as your bio writing team.
The interviews are fun for both the client and our writer conducting the interview.
What makes WWB so great? What sets you apart from the competition? 
We can't speak for other writing companies, but our process has proven to have excellent results. All our writers are highly qualified and very talented. Our team has been working together for many years, and we genuinely love what we do.
What's the turnaround time? 
Usually 7-10 business days. We also offer a 2-day rush for an additional fee. We suggest not to use the 2-day rush unless absolutely necessary.
How many revisions do I receive with my bio?
Developing your story in a bio is a creative and collaborative process we love to be a part of. We offer up to three rounds of revisions to perfect your story. Once your bio is finalized, if you need updates or changes to reflect your professional or personal situations, we can update the work at current agency rates.
Where is your company located?
We are based in Los Angeles.
If I have more questions, how do I get in touch with you?
You can email us at hello@wewritebios.com or call us at 818.488.1543.