Testimonials
We pride ourselves on our tailored, customized service to our clients. It's why clients return to us time after time to complete other writing and marketing projects. See for yourself what our clients say about our quality and level of service!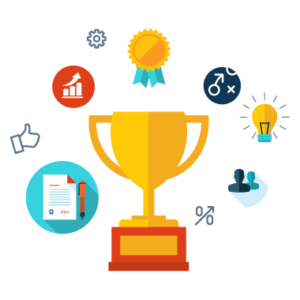 "Endrea was great! We are extremely pleased with her communication and writing skills. We got just what we needed. Her turnaround time was excellent!" "Excellent and thorough. Will use again." "Endrea did excellent work! We are very happy with the result...exceeded requirements and expectations. Keep up the good work. Will use again." "My experience with Endrea was very informative, professional, and she helped with what I needed. She was on time and made herself a valuable outside of email (a big PLUS) for me. In other words, she was available by phone and wanted good communication to assist with ensuring she met my needs. Definitely would use her business services again!" Christmas M.
Illuminations Intuitive Consult
"Thank you so much for this outstanding profile. It is beyond perfect. I will surely come to you next time I need help with writing about myself!" Bielca A.
IT professional
"This was such a streamlined experience. You delivered the goods in the timeframe you quoted; that's everything in life! Thanks again. We won't hesitate to recommend your services in the future." Maria L.
Co-Founder, MoonDawgy Restaurant
"Thank you very much, I'll be sure to recommend you." Dirk Z.
General Manager, Country Club
"It is perfect! Thank you so much!!" Rhonda C.
Strategic Account Manager, TRS Staffing Solutions
"My bio was very professional and well thought out. The service was wonderful and timely. Thank you for making this part of my job much easier." Cristina G.
Realtor, ZipRealty