Testimonials
We pride ourselves on our tailored, customized service to our clients. It's why clients return to us time after time to complete other writing and marketing projects. See for yourself what our clients say about our quality and level of service!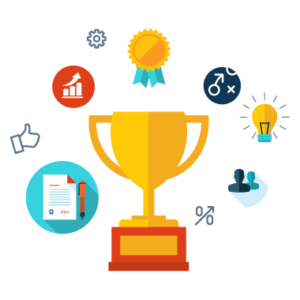 "Endrea did excellent work! We are very happy with the result...exceeded requirements and expectations. Keep up the good work. Will use again." "Thank you so much for this outstanding profile. It is beyond perfect. I will surely come to you next time I need help with writing about myself!" Bielca A.
IT professional
"This was such a streamlined experience. You delivered the goods in the timeframe you quoted; that's everything in life! Thanks again. We won't hesitate to recommend your services in the future." Maria L.
Co-Founder, MoonDawgy Restaurant
"Thank you very much, I'll be sure to recommend you." Dirk Z.
General Manager, Country Club
"It is perfect! Thank you so much!!" Rhonda C.
Strategic Account Manager, TRS Staffing Solutions
"My bio was very professional and well thought out. The service was wonderful and timely. Thank you for making this part of my job much easier." Cristina G.
Realtor, ZipRealty
"Thank you so much for writing my very first bio!! Your customer service is the best. Definitely I'll use your services again in the future!" Brenda R.
CEO, Leeway Bookkeeping Services
"Thank you Endrea. Very well put together. Appreciate you delivering it sooner than expected." Grace G.
Realtor and Associate Broker
"Two Thumbs Up! Excellent work. Thanks so much for doing this!" Michael D.
VP of Marketing & Commercialization, Dalent Medical
"It was a pleasure working with you. Bio came out amazing, captured exactly what I was looking for. Thank you!" "I wasn't really sure what to expect from this experience but you hit a home run right out of the gate, this is absolutely amazing...no changes needed! I guess it pays to have someone else sing your praises. Very nice!" Jackson C.
Crime Prevention & Corporate Security Professional
"Thank you for the bio. I love it." Chef Victor
Chef, Christopher's Kitchen
"Thank you. It's lovely. I will use your business again." Michael S.
Non-Profit Founder
"Looks great, and fantastic work. Just what I was lookin for! Thank you so much!" Erik K.
Landscape Designer, Stepping Stone Landscape