A full service bio writing company
Our talented writing team writes engaging, compelling content for individuals and clients across several industries.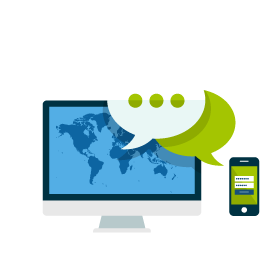 Demand is at an all time high for well-written bios that serve a number of purposes. Whether it's a LinkedIn profile, a company bio, or an introduction letter, WeWriteBios.com can accommodate your needs. 
A professional bio is often the first impression that you make - and many times it will also be the last impression, since many people reading the bio won't get the opportunity to meet you in person. As the saying goes, "You never get a second chance to make a first impression."
WeWriteBios.com works with professionals of all types, from CEOs and IT directors to actors and real estate agents. Our goal is to help our clients shine in their respective industries. We handle all types of specialized content, including:
Professional Bios
Company Profiles
LinkedIn Profiles
Executive Bios
Social Media Bios
Personal Statements
Press Kits
Cover Letters and Introduction Letters
Press Releases
IMDB Pages
At WeWriteBios.com, our bio writers will write your bio or profile with crisp, high quality verbiage – enabling you to reside online with an accurate representation of your unique brand.
Learn about the importance of your professional bio for your career or business in our short video.
We at WeWriteBios.com feel that the process that we have used for our clients in the past has worked extremely well, and have had a great amount of success with capturing each individual's essence. We consult with each of our clients individually, enabling us to produce high-quality, tailored content.
We produce unique bios and profiles, with the only common denominator being that our clients are happy with their results!