Trying to Write Your Own Bio?
We know it can be difficult to write about yourself. Why not let the talented writers at WeWriteBios.com shoulder the burden?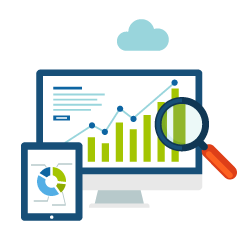 Fact: Self-imposed pressure and self-judgment create writer's block.
Yes, writing about yourself can be a challenge. Often people get stressed and fearful they won't be creative or clever enough, leading to the common writer's block you hear about.
If you're struggling with writing a bio for yourself, you've come to the right place! Click here to learn about our bio writing services.
The writers at WeWriteBios.com will write a professional bio with crisp, high quality verbiage – enabling you to reside online with an accurate representation of your unique brand.
SPECIAL 2019 Small Business Saturday Offer: We're giving a 20% discount on our professional bio writing services! Contact us today to take advantage of this limited time offer.
Offer expires Monday, December 2, 2019!
At WeWriteBios.com, we produce unique bios, with the only common denominator being that our clients are happy with their results. Read what past clients have had to say!
A bio is often the first impression that you make - and many times it will also be the last impression, since many people reading the bio won't get the opportunity to meet you in person. As the saying goes, "You never get a second chance to make a first impression."
Remember, a well-written bio is not a resume. A professional bio will tell your story in a special way that a resume cannot do. Contact us today to get started!